Several months before his death, Padre Pio asked that a picture of St. Joseph be hung near his cell
His confreres noticed that he would stop every day before the picture and gaze at it in silence. It was only later that they learned that Padre Pio had been praying each day to St. Joseph for a happy death.
Some of the Capuchins also stated that for a number of weeks before Padre Pio's death, the monastery of Our Lady of Grace seemed to have an altogether different feeling about it. The corridors, the rooms and gathering areas, and the monastery itself seemed to be pervaded by what was described as a "mystical silence." At that time, no one knew that Padre Pio would soon be passing away.
When Padre Pio knew that his end was approaching, he immersed himself in prayer. One of his spiritual sons said, "Padre Pio's life was dedicated to prayer, from the solitary prayers he learned as a child in Pietrelcina, to the Our Father which he prayed in his cell during the last hours of his life, when he was perfectly conscious of his imminent departure. In his temptations he prayed, in his joys he prayed, in the many vicissitudes of life he prayed, in his illness he prayed. God imbued his whole existence and his every action with prayer."
All rights reserved – © padrepiodapietrelcina.com 2020
---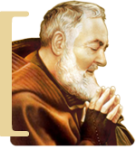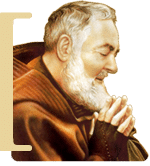 Dear brother, dear sister


if you are reading these pages you have felt the need to meet Padre Pio in your heart.
Every day, with this Blog, we comfort those who are experiencing a
difficult time
or want to strengthen their faith.
Unfortunately, management costs and expenses are high
. Our commitment alone is not enough.
Help us with your support
.
We need double
Help to be able to continue
being online,
we can't do it alone
. If you want our "
mission
" to continue, send your contribution, even symbolic. We do not insert annoying advertisements in our blog,
we do not ask for a subscription fee
, we rely only on your generosity.
If you believe in what we do and if you approve what we publish
send your contribution
, whatever you can/want. Support:
Padrepiodapietrelcina.com Devotional Blog dedicated to Padre Pio
.

Your little support is very valuable for everyone. Thank you
Padrepiodapietrelcina.Com | Spiritual and Devotional Blog dedicated to St Padre Pio of Pietrelcina
.