Padre Pio gave off a captivating Scent – not all could smell it, only certain privileged people – the Perfume or "Odor of Sanctity" primarily came from the blood from the Stigmata
---
The Scent of Padre Pio, the Odor of Sanctity
Padre Pio gave off a captivating scent – not all could smell it, only certain privileged people. Padre Pio's perfume could have different strengths and fragrances.
It wasn't something constant, and it could increase drastically or disappear at a moment's notice. Some of his most devoted followers even asked Padre Pio directly about the scent.
Padre Pio answered that it was a gift the Lord had given, not as a benefit to himself, but as a way to draw other souls to God.
The Scent or "Odor of Sanctity" primarily came from the blood from the stigmata – Even today, years after his death, those who call on Padre Pio in prayer may, at times, feel his presence through that perfume.
All rights reserved – © padrepiodapietrelcina.com 2020
---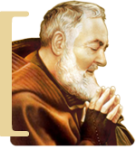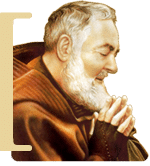 Dear brother, dear sister


if you are reading these pages you have felt the need to meet Padre Pio in your heart.
Every day, with this Blog, we comfort those who are experiencing a
difficult time
or want to strengthen their faith.
Unfortunately, management costs and expenses are high
. Our commitment alone is not enough.
Help us with your support
.
We need double
Help to be able to continue
being online,
we can't do it alone
. If you want our "
mission
" to continue, send your contribution, even symbolic. We do not insert annoying advertisements in our blog,
we do not ask for a subscription fee
, we rely only on your generosity.
If you believe in what we do and if you approve what we publish
send your contribution
, whatever you can/want. Support:
Padrepiodapietrelcina.com Devotional Blog dedicated to Padre Pio
.

Your little support is very valuable for everyone. Thank you
Padrepiodapietrelcina.Com | Spiritual and Devotional Blog dedicated to St Padre Pio of Pietrelcina
.