On September 20th, 1968, Padre Pio celebrated his last Mass, giving glory to God before his death – This coincided with the 50th Anniversary of the appearance of the Stigmata.
---
On September 20th, 1968, Padre Pio celebrated his last Mass – it was also the 50th Anniversary of his Stigmata.
The Mass he celebrated on that Friday – September 20th, 1968 – took place at 5:00am, as usual. It started as a normal day for Padre Pio – another day dedicated to Mass, prayer, and serving the Lord. But for his spiritual followers and the spectators who had come from all over the world, it was not a day just like any other. Many had traveled long distances to be present for the 50th anniversary of the appearance of Padre Pio's stigmata.
The church was so full that a large group of people participated from an external courtyard. There were people shouting, praying, and trembling; there were truly religious people, Padre Pio's followers, and even wicked people.
Padre Pio had expressed his desire to not celebrate the event, or to even speak on the subject. However, out of the truest obedience, Padre Pio celebrated his final Mass, sacrificing his own life – yet again – at the altar. All those present at his last Mass felt as if they had practically been physically removed to Calvary, to both the time and place of Jesus' martyrdom.
You can see here the powerful, moving video of the Padre Pio's last Mass on September 20th, 1968.
All rights reserved – © Padrepiodapietrelcina.com 2020
---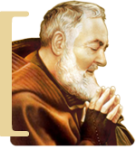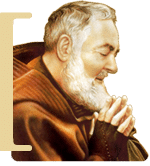 Dear brother,
Dear sister
if you are reading these pages you have felt the need to meet Padre Pio.
Every day we strive to be present online with this blog comforting and encouraging those who are in
difficult moment in their life
. This blog, unfortunately, involves high management costs and expenses.
Help us with your support
, our commitment alone is not enough.
We need double
Help to be able to continue
being online,
we can't do it alone
. If you want our "
mission
" to continue, send your contribution, even symbolic. We do not insert annoying advertisements in our blog,
we do not ask for a subscription fee
, we rely only on your generosity.
If you believe in what we do and publish
send your contribution
, whatever you can/want. Support:
Padrepiodapietrelcina.com Devotional Blog dedicated to Padre Pio
.

Your little support is of great value for everyone.
Thank you
Padrepiodapietrelcina.Com | Spiritual and Devotional Blog dedicated to St Padre Pio of Pietrelcina
.