How to Overcome Difficult Times – Recite this prayer to Padre Pio to ask for Help in times of need.
How to ask Padre Pio for Help in times of trouble – Make the petition you need with great faith and confidence.
---
Prayer for Difficult Times | A Prayer to ask Padre Pio for Help in Hard times
Padre Pio, the Lord has given you the gift to carry out extraordinary works, I ask You in prayer to grant me through His intercession for the help to overcome this difficult moment.
Padre Pio, the Lord our God's faithful servant, the Church honors you as a one who generously shares Divine mercy, help me, come to my rescue and free me from this moment of despair. Oh Padre Pio, you have always been consolation for human suffering; you've given relief and peace, joy and favors, hear my voice, my prayer, I'm truly in need of your help to come through this difficult situation that is putting a strain on my life.
Dearest Padre Pio, help me in this time of trouble, as my efforts seem vain and my feet go astray. I plead with you, guide me and strengthen me; let me not be abandoned in my desperation. Padre Pio, when I go through hard times, I look to you for strength; I turn to you in prayer to seek refuge and protection, in you I find my courage and safety, my support, my joy in living and doing.
If I am unworthy, help me to repent and to atone for my many sins. Padre Pio come and pray with me, calling upon the Lord, so that I am deserving of being heard in my prayer and I may receive from the Highest, in this difficult time, all the goodness I stand in need of.
Padre Pio, you know my past, present, and future – there is nothing you don't know. Fill the emptiness in my life, fill me with joy and hope. Show me yet again your love, oh my dear Padre Pio, bring my case before our omnipotent God so I may have all the help I need (make the petition you need with great faith and confidence).
Renew each day my faith, body, spirit, and will – Oh, Padre Pio, a Saint among men, intercede on my behalf. Amen
All rights reserved – © padrepiodapietrelcina.com 2020
---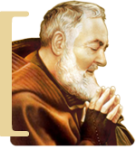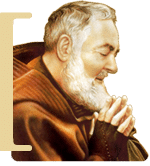 Dear brother, dear sister


if you are reading these pages you have felt the need to meet Padre Pio in your heart.
Every day, with this Blog, we comfort those who are experiencing a
difficult time
or want to strengthen their faith.
Unfortunately, management costs and expenses are high
. Our commitment alone is not enough.
Help us with your support
.
We need double
Help to be able to continue
being online,
we can't do it alone
. If you want our "
mission
" to continue, send your contribution, even symbolic. We do not insert annoying advertisements in our blog,
we do not ask for a subscription fee
, we rely only on your generosity.
If you believe in what we do and if you approve what we publish
send your contribution
, whatever you can/want. Support:
Padrepiodapietrelcina.com Devotional Blog dedicated to Padre Pio
.

Your little support is very valuable for everyone. Thank you
Padrepiodapietrelcina.Com | Spiritual and Devotional Blog dedicated to St Padre Pio of Pietrelcina
.