Prayer for Family unity and Protection to Padre Pio – Recite this prayer to ask Padre Pio for family unity, protection over family members
---
Prayer for family unity and protection over family members
Padre Pio, I put my family in your hands. Help us to stay united in serenity and peace. You know and love all the members of my family so well; shower us with you goodness. Glorious Padre Pio, watch over us and guide us safely throughout the day. Deliver us from evil and from misfortune.
Teach us to take care of each other, to accept our differences, and to endure each other's mistakes with love, even when we are tired, angry, or hurt. Help us to stay united as we overcome adversity. May we always be able to sustain and encourage each other on the bad days that we'll come across in our lives.
Padre Pio, may those who have left their family come back home and resolve the difficult issues that had arisen. Let love never fail, and may all their problems be resolved. Give us a charitable heart, teach us to be more generous, and help us to do good works with no thought of earthly compensation. Beloved Padre Pio, I invoke your powerful intercession before God; let love and peace forever reign in our family. Amen
All rights reserved – © padrepiodapietrelcina.com 2020
---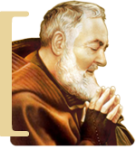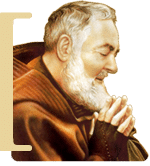 Dear brother, dear sister


if you are reading these pages you have felt the need to meet Padre Pio in your heart.
Every day, with this Blog, we comfort those who are experiencing a
difficult time
or want to strengthen their faith.
Unfortunately, management costs and expenses are high
. Our commitment alone is not enough.
Help us with your support
.
We need double
Help to be able to continue
being online,
we can't do it alone
. If you want our "
mission
" to continue, send your contribution, even symbolic. We do not insert annoying advertisements in our blog,
we do not ask for a subscription fee
, we rely only on your generosity.
If you believe in what we do and if you approve what we publish
send your contribution
, whatever you can/want. Support:
Padrepiodapietrelcina.com Devotional Blog dedicated to Padre Pio
.

Your little support is very valuable for everyone. Thank you
Padrepiodapietrelcina.Com | Spiritual and Devotional Blog dedicated to St Padre Pio of Pietrelcina
.