Padre Pio gave his spiritual child five rules for living a holy life so that they could reach their heavenly destination – Of the five rules, confession was at the front of the list.
---
Padre Pio's five Rules for Living a Holy Life
I – Weekly Confession: Padre Pio said "Confession is a cleansing of the soul. You should do it at least once a week. I don't want people's souls to be away from confession for more than a week. Even a clean room that's unoccupied gathers dust; come back after a week and you'll see that the room needs to be dusted again."
II – Daily Communion: Padre Pio said "It's true, we are not worthy to receive Jesus! However, considering yourself unworthy is normal. But going to take the Holiest of Sacraments in a sinful state is a mortal sin and is very serious. We are all unworthy, but Jesus is inviting us; it's Him who wants us to do it. Let us humble ourselves and receive it with a contrite heart that's full of love."
III. Examination of Conscience Every Evening: Someone once told Padre Pio that doing a examination of conscience every evening was pointless because people know the sins they're committing when they're doing them. In response to this, Padre Pio said: "All the merchants in this world, throughout the day, keep track if they were winners or losers in their sales. At the end of each day, they run the numbers and see where they can make improvements for the next day's sales. It follows that it's critical to do a brief, in-depth, honest examination of conscience every night."
IV – Daily scripture reading: Padre Pio said "It gives me chills to think of the damage that's done to people's souls when they don't read the holy scriptures. The spiritual power that comes from scripture reading shows us sinners the way, and it guides us on a path of love and perfection."
V – Twice-daily Prayer Padre Pio said "If you're not able to pray well, don't stop doing your duty. If there are lots of distractions, don't be discouraged. Decide how long you will pray and don't move until you're done. Why worry about not being able to pray how you'd like? Prayer is a way to reach God, prayer itself is not the goal. Prayer looks to the love of God and your neighbor. Love God with all your soul and love your neighbor as yourself; this is the only way to truly say you've prayed."
All rights reserved – © padrepiodapietrelcina.com 2020
---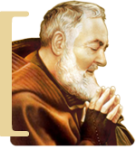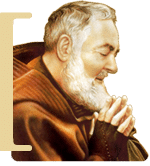 Dear brother, dear sister


if you are reading these pages you have felt the need to meet Padre Pio in your heart.
Every day, with this Blog, we comfort those who are experiencing a
difficult time
or want to strengthen their faith.
Unfortunately, management costs and expenses are high
. Our commitment alone is not enough.
Help us with your support
.
We need double
Help to be able to continue
being online,
we can't do it alone
. If you want our "
mission
" to continue, send your contribution, even symbolic. We do not insert annoying advertisements in our blog,
we do not ask for a subscription fee
, we rely only on your generosity.
If you believe in what we do and if you approve what we publish
send your contribution
, whatever you can/want. Support:
Padrepiodapietrelcina.com Devotional Blog dedicated to Padre Pio
.

Your little support is very valuable for everyone. Thank you
Padrepiodapietrelcina.Com | Spiritual and Devotional Blog dedicated to St Padre Pio of Pietrelcina
.