Padre Pio da Pietrelcina: Confessor of souls.
Padre Pio's conformity to the Pascal Mystery of His Lord necessarily including the ministry of reconciliation ( 2 Cor 5:18-20), its fruit. Toward that end he dedicated many hours of the day to the confessional, both in the mornings and the afternoon.
According to the practice common then he heard the confessions of men and women separately. The men's confessions he would hear in the sacristy, essentially in the open with a portable grill, while the women's would be heard in the church in his confessional.
To this task he brought an advantage that few confessors have, the ability to read hearts. Padre Pio's charism enabled him to know when someone was being deceitful in confession or simply had forgotten a serious sin, perhaps through lack of an adequate examination of conscience. In such cases he was able to tel the penitent exactly what they did and when, as well as any relevant circumstances. This drew many hundreds a day to him, moved by the grace of sincere repentance and the knowledge that Padre Pio could guide them with the wisdom of God in the spiritual life.
He also drew those who did not believe in his gifts or who intended to test the Padre. These were invariably unmasked, often in harsh ways. In the end they often repented, made a sincere confession and renewed their lives, despite their initial intentions.
All rights reserved – © Padrepiodapietrelcina.com 2020
---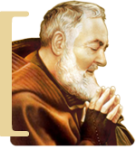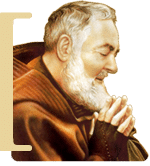 Dear brother,
Dear sister
if you are reading these pages you have felt the need to meet Padre Pio.
Every day we strive to be present online with this blog comforting and encouraging those who are in
difficult moment in their life
. This blog, unfortunately, involves high management costs and expenses.
Help us with your support
, our commitment alone is not enough.
We need double
Help to be able to continue
being online,
we can't do it alone
. If you want our "
mission
" to continue, send your contribution, even symbolic. We do not insert annoying advertisements in our blog,
we do not ask for a subscription fee
, we rely only on your generosity.
If you believe in what we do and publish
send your contribution
, whatever you can/want. Support:
Padrepiodapietrelcina.com Devotional Blog dedicated to Padre Pio
.

Your little support is of great value for everyone.
Thank you
Padrepiodapietrelcina.Com | Spiritual and Devotional Blog dedicated to St Padre Pio of Pietrelcina
.