Padre Pio had the gift of knowing details and events and scrutinizing consciences.
---
Padre Pio: the gift of Knowing Hearts and Scrutinizing consciences
Being able to see into people's hearts is not the same as reading minds or having keen intuition. Padre Pio had the gift of knowing details and events and scrutinizing consciences.
As he explained it: "Through Jesus, I see and hear all – I see your soul just as you see yourself in a mirror."
This explains why, while hearing confession, Padre Pio would sometimes deny absolution from sins or abruptly distance himself from confessors who were lying or who were only there out of curiosity.
Padre Pio also manifested many other supernatural gifts in his life, such as: the gift of prophecy, ecstasy and conversion.
All rights reserved – © Padrepiodapietrelcina.com 2020
---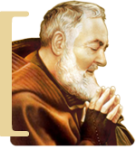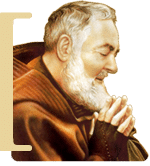 Dear brother,
Dear sister
if you are reading these pages you have felt the need to meet Padre Pio.
Every day we strive to be present online with this blog comforting and encouraging those who are in
difficult moment in their life
. This blog, unfortunately, involves high management costs and expenses.
Help us with your support
, our commitment alone is not enough.
We need double
Help to be able to continue
being online,
we can't do it alone
. If you want our "
mission
" to continue, send your contribution, even symbolic. We do not insert annoying advertisements in our blog,
we do not ask for a subscription fee
, we rely only on your generosity.
If you believe in what we do and publish
send your contribution
, whatever you can/want. Support:
Padrepiodapietrelcina.com Devotional Blog dedicated to Padre Pio
.

Your little support is of great value for everyone.
Thank you
Padrepiodapietrelcina.Com | Spiritual and Devotional Blog dedicated to St Padre Pio of Pietrelcina
.