Memories and images of Padre Pio.
The places between Pietrelcina and Piana Romana preserve intact, the memories and images of Padre Pio in his way of life and in his path of faith. The stories told by his playmates, by his mother and father, by his teachers and his confessors, maintain alive the figure of this humble man full of godliness.
Padre Pio even when far from his native town, remained always tied to these places, where he encountered God. Reminiscing of his infancy Padre Pio said: "maybe the simple and kind people of those times will never return again". He speaks of Piana Romana where three or four families lived, and of the "kind and simple" amongst which were his parents, Zi Grazio (father) and mamma Peppa (mother).
[rl_gallery id="3615″]
All rights reserved – © Padrepiodapietrelcina.com 2020
---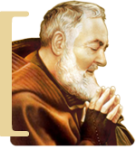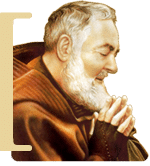 Dear brother,
Dear sister
if you are reading these pages you have felt the need to meet Padre Pio.
Every day we strive to be present online with this blog comforting and encouraging those who are in
difficult moment in their life
. This blog, unfortunately, involves high management costs and expenses.
Help us with your support
, our commitment alone is not enough.
We need double
Help to be able to continue
being online,
we can't do it alone
. If you want our "
mission
" to continue, send your contribution, even symbolic. We do not insert annoying advertisements in our blog,
we do not ask for a subscription fee
, we rely only on your generosity.
If you believe in what we do and publish
send your contribution
, whatever you can/want. Support:
Padrepiodapietrelcina.com Devotional Blog dedicated to Padre Pio
.

Your little support is of great value for everyone.
Thank you
Padrepiodapietrelcina.Com | Spiritual and Devotional Blog dedicated to St Padre Pio of Pietrelcina
.