How to Pray When You're Feeling Depressed – If you suffer from depression, offer this prayer to Padre Pio who will give you relief from discouragement as well as peace from negative thoughts
How Come Out of Depression – Pray this prayer to ask Padre Pio to cure your depression and to guide your thoughts towards a new and positive outlook on life
– If you'd like Pray for Support Someone with Mental Health problem click here
---
Prayer against Depression or Discouragement to Padre Pio

Oh Padre Pio, hope for the needy, guide and direct my thoughts in the right direction. Strengthen my mind and my body, and give me the strength to face my mental disorders and to be healed from depression. My mind is overwhelmed with past events and present mistakes; my mind is completely full of thoughts of things I've lost and of my failures.
Padre Pio, in prayer, I seek refuge in you during this time of deep depression. Encircle me with peace, ease my troubles, and fill my sense of emptiness. Give me renewed vigor, because I feel that I have no more strength. I am demoralized and hopeless. As my tears flow, I beg you, save me from myself!
My dear Padre Pio, make it so depression no longer has control of me. Help me to defeat it, because it has been negatively influencing my daily life for too long. Let me find joy, delight, and enthusiasm inside myself again, because I have lost interest in everything, even for things which were once enjoyable. Restore my thoughts, as I'm having trouble concentrating. I feel overwhelmed even when I have to make a small decision. Padre Pio, I turn to you through this prayer to combat depression, so that your love may flood my mind and body, and so that you will grant me a positive outlook on the future.
Give me a charitable heart, teach me selflessness, and help me to do good works with no thought for earthly compensation. My dear Padre Pio, I confide in you because I'm certain that you will lift me, in this moment of depression, from melancholy and discouragement, as a demonstration of your great love. On that day, there will be no more sadness in my heart, and my face will shine with joy. Amen
All rights reserved – © padrepiodapietrelcina.com 2020
---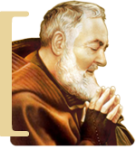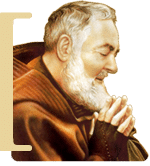 Dear brother, dear sister


if you are reading these pages you have felt the need to meet Padre Pio in your heart.
Every day, with this Blog, we comfort those who are experiencing a
difficult time
or want to strengthen their faith.
Unfortunately, management costs and expenses are high
. Our commitment alone is not enough.
Help us with your support
.
We need double
Help to be able to continue
being online,
we can't do it alone
. If you want our "
mission
" to continue, send your contribution, even symbolic. We do not insert annoying advertisements in our blog,
we do not ask for a subscription fee
, we rely only on your generosity.
If you believe in what we do and if you approve what we publish
send your contribution
, whatever you can/want. Support:
Padrepiodapietrelcina.com Devotional Blog dedicated to Padre Pio
.

Your little support is very valuable for everyone. Thank you
Padrepiodapietrelcina.Com | Spiritual and Devotional Blog dedicated to St Padre Pio of Pietrelcina
.