How do I pray for my studies, How can I pass a successful exam – Recite this prayer to ask Padre Pio for help in your Studies and to successfully pass your Exam.
---
Student's Prayer to Padre Pio – A prayer for Exams and Studying

Oh, Padre Pio, you've always been there for those who needed your assistance and your help. Come to my aid and lift me up through my studies and my upcoming exams.
Help me concentrate on the books and my notes, and keep me free from distractions. Padre Pio, may I make the best of the time I still have available. Open my mind that I may learn more easily the material I'm studying, and help me remember it when I'm taking the test.
Padre Pio accept this prayer for my studies and exams, I put my hopes and my fears about the outcome of the tests into your hands. Guide me through this time as I study for my exam and help my knowledge grow. Come into my heart and stay with me, not just for this exam, but for all the many tests that I will face in life. Padre Pio, may I not have mental blanks during the tests. Let me remember all the material I studied for the test. Forgive me for the material that I didn't study and that I failed to study.
Calm my anxiousness, and let me stay focused. Help me to clearly communicate all that I studied and to answer the questions in the best way possible. Padre Pio, I put my hope in you to pass these exam; I am sure of your love and certain that, whatever happens, you'll be by my side. Amen
All rights reserved – © Padrepiodapietrelcina.com 2020
---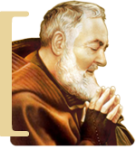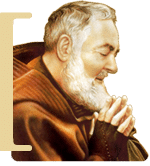 Dear brother,
Dear sister
if you are reading these pages you have felt the need to meet Padre Pio.
Every day we strive to be present online with this blog comforting and encouraging those who are in
difficult moment in their life
. This blog, unfortunately, involves high management costs and expenses.
Help us with your support
, our commitment alone is not enough.
We need double
Help to be able to continue
being online,
we can't do it alone
. If you want our "
mission
" to continue, send your contribution, even symbolic. We do not insert annoying advertisements in our blog,
we do not ask for a subscription fee
, we rely only on your generosity.
If you believe in what we do and publish
send your contribution
, whatever you can/want. Support:
Padrepiodapietrelcina.com Devotional Blog dedicated to Padre Pio
.

Your little support is of great value for everyone.
Thank you
Padrepiodapietrelcina.Com | Spiritual and Devotional Blog dedicated to St Padre Pio of Pietrelcina
.