Pentecost Prayer
Holy Spirit, Sweetest Guest of our hearts, Lead us to recognize in Jesus of Nazareth the Lord of glory, the Savior of the world, and the supreme fulfillment of history.
With the power of your gifts, guide the Church courageously so she may bring generations to come
the light of the Word that saves.
Renew the face of the earth. Rouse in us the desire for unity. Let the wealth of charisms and ministries contribute to the unity of the Church.
Inspire solidarity with those in need, provide comfort to the infirm, instill trust and hope in those who are tested, revive in everyone the commitment to a better future.
To You, Spirit of Love, praise, honor, and glory forever and ever. Amen.
All rights reserved – © Padrepiodapietrelcina.com 2020
---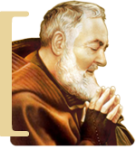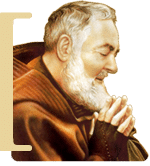 Dear brother,
Dear sister
if you are reading these pages you have felt the need to meet Padre Pio.
Every day we strive to be present online with this blog comforting and encouraging those who are in
difficult moment in their life
. This blog, unfortunately, involves high management costs and expenses.
Help us with your support
, our commitment alone is not enough.
We need double
Help to be able to continue
being online,
we can't do it alone
. If you want our "
mission
" to continue, send your contribution, even symbolic. We do not insert annoying advertisements in our blog,
we do not ask for a subscription fee
, we rely only on your generosity.
If you believe in what we do and publish
send your contribution
, whatever you can/want. Support:
Padrepiodapietrelcina.com Devotional Blog dedicated to Padre Pio
.

Your little support is of great value for everyone.
Thank you
Padrepiodapietrelcina.Com | Spiritual and Devotional Blog dedicated to St Padre Pio of Pietrelcina
.